Redragon FIZZ Pro K616 60% Wireless Gaming Keyboard with RGB Launched in India
Posted by Gizmochina:
The Redragon FIZZ Pro K616 has just been launched in India. The new product is a wireless gaming keyboard that features RGB lighting. It is the latest mechanical keyboard from the brand that is geared for gamers. So let's have a look.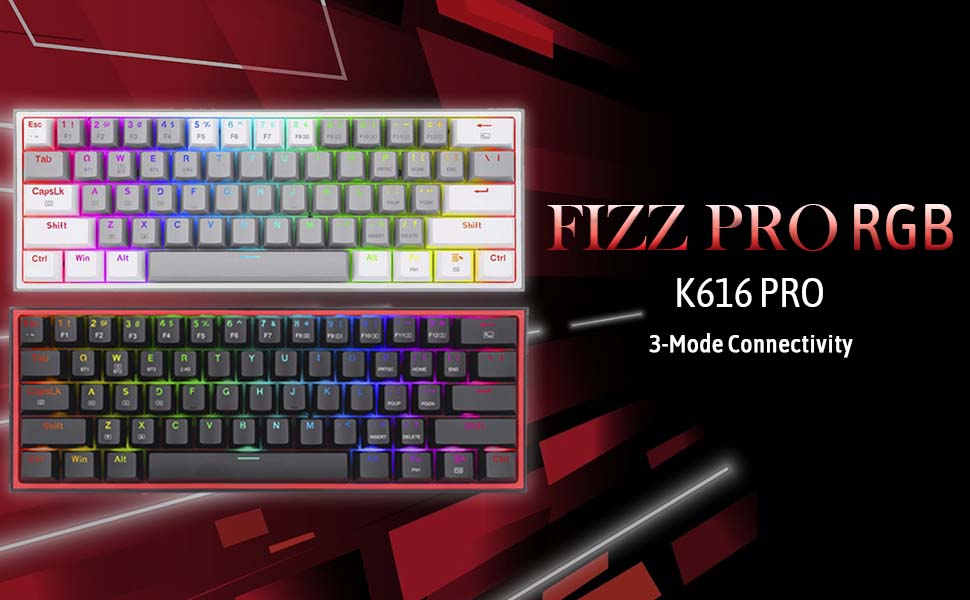 The known gaming accessories maker had recently announced the Draconic K530 Pro Wireless RGB Gaming Mechanical Keyboard in the Indian market. However, the new model is a 60 percent type of keyboard. In other words, it is much smaller than a typical full sized keyboard and is more compact. Furthermore, it also offers hot swappable mechanical keys with Red Switches. The new FIZZ Pro K616 keyboard arrives with a sturdy design and 61 keys that makes enables more space on your desk.
Notably, the FIZZ Pro K616 keyboard arrives 20 preset of RGB lighting modes that can also be fully customized. Users also have complete control over brightness and speed. It also has built in macros and key binding shortcuts as well. The keyboard supports multiple connectivity options, namely Bluetooth and RF 2.4GHz. This device can even quickly switch between devices and users can also connect the keyboard via a USB Type C port to use it in wired mode whilst recharging the internal batteries.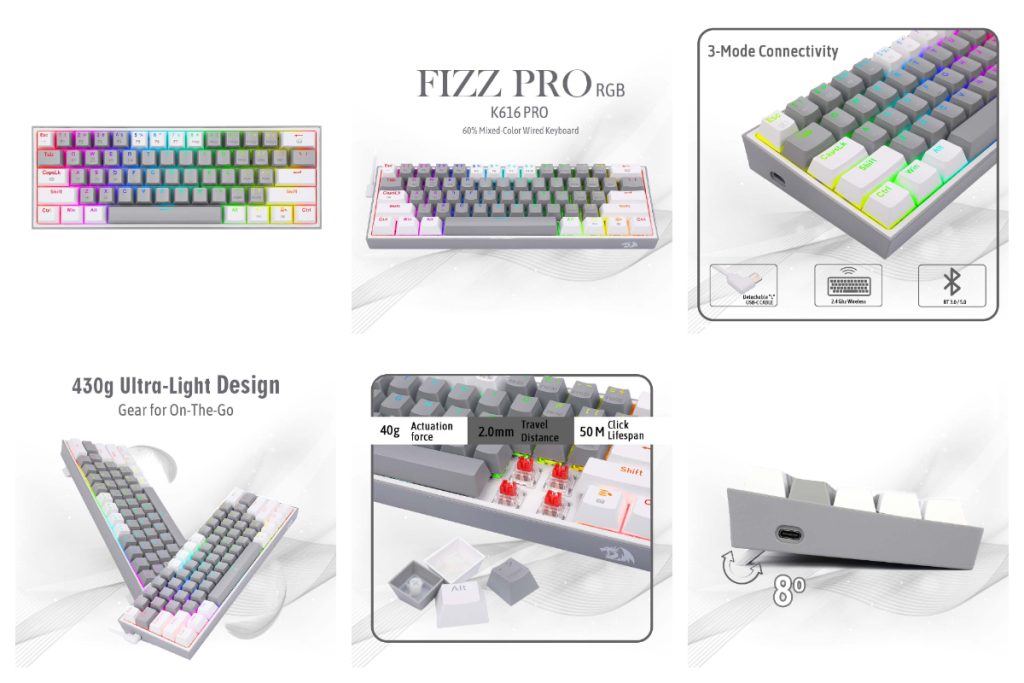 The Redragon FIZZ Pro K616 Mechanical 3 Mode 60% Gaming RGB Keyboard is offered in a Black and White-Gray color option. The new keyboard is available for purchase on Amazon India, the company's official website, and others for a price tag of 3,490 INR (roughly 42 US Dollars).